On Saturday, February 16th, a group from Techtonic made their way to the ETHDenver conference. It was located at one of Denver's historic landmarks, Gart Sports Castle. The ETH in ETHDenver stands for Ethereum, which is a one-of-a-kind platform used to build decentralized applications (aka dApps). This event is the largest Ethereum-based hackathon where developers and enthusiasts alike collaborate in building projects, share their dApps, and discuss trends and developer tools in the industry. We also had the opportunity to complete a transaction in bufficoin! The team also attended a variety of interesting panels, and networked with like-minded colleagues at a variety of booths.
Panels included:
Booths included:
After learning about a variety of technologies, our team was then able to experience the applications that might be used! One of the most impressive parts of the conference was how the organizers included the food truck rally into the experience. Upon arrival, every guest received a goodie bag, with one particularly interesting item: a blue token. Donning the Bufficorn logo on one side, and a QR code on the other [see images]; the token can be used to claim BuffDai, cryptocurrency developed specifically for the conference. All of the food trucks surrounding the conference were prepared to accept BuffDai. For eight BuffDai, we enjoyed gourmet mac-n-cheese and ramen, and vendors enjoyed profits without paying extra fees!
Devin, a Techtonic Apprentice said it best, "The future is here and it just bought me lunch!"
AUTHOR - Merry Degaga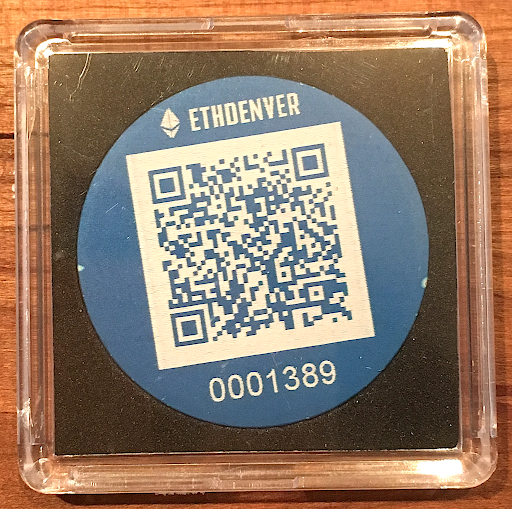 Contact Us!
If you're interested in learning more about Techtonic please Contact Us today! Techtonic is the premier partner for developing onshore, commercial-grade software. We've also developed a unique method to simultaneously close the talent gap that exists within technology, by tapping into a new and highly diverse workforce. Our model is pioneering the way clients develop and hire top talent, and we'd love to work with you!